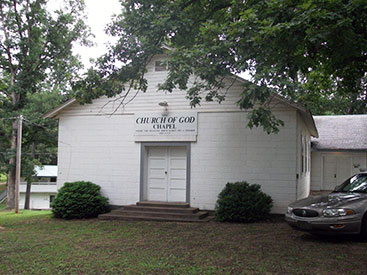 Welcome to the Myrtle, Missouri camp meeting! August 31- September 3, 2018.
The first service is scheduled for 10:30 a.m., Friday. General services are scheduled for 10:30 a.m. and 7:00 p.m. each day throughout the meeting. Children's and young people's services will also be as announced. Three meals served daily. This meeting is funded by free will offerings.
We extend a hearty invitation to everyone to come, and desire the prayers of the saints for God's special visitation and blessings on this meeting. Dormitories are available as well as a limited number of cabins. Also, a limited number of electrical hookups are available for campers/trailers. Motels are located in nearby Thayer, MO and Mammoth Springs, AR.
In order to help with arrangements, we ask that the owners of cabin units please contact Sis. Carol Sorrell at 417-938-4493 and let her know whether or not you plan to come and use your cabin this year. The campground phone number is 417-938-4682.