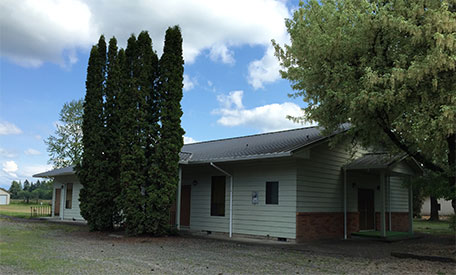 The Jefferson 2020 camp meeting has been canceled.
The Jefferson, Oregon annual camp meeting will be held June 17-21, 2020 (Wednesday-Sunday).
The meeting will commence on Wednesday evening at 7:00 pm. Thursday-Saturday services will be at 10:30 am and 7:00 pm. The meeting will conclude with Sunday morning service.
There are rooms on the grounds, a women's dormitory, and electrical/water hookups for RV's. Meals are provided and all expenses met by freewill offerings.
Please note that if the Oregon State Parks are not opened in time for youth camp which follows the camp meeting, the camp meeting may be cancelled or rescheduled. Please check for updates.
For more information or to request accommodations, contact Bro. Clifford Smith at (503) 581-4575.