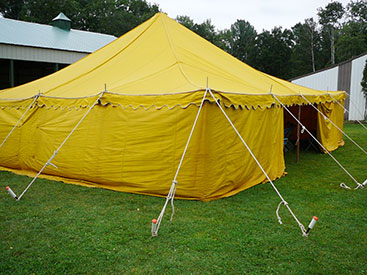 Spooner, Wisconsin Tent Meeting: August 16-20, 2017.
The meeting begins Wednesday evening at 7:30 p.m.;
Thursday-Saturday: Services twice daily at 10:30 a.m. and 7:30 p.m.;
Young Peoples Meeting at 6:00 p.m.;
Sunday there is one service at 10:30 a.m.
Come for a blessing and to be a blessing. Please support the tent meeting with your prayers.
There will be some accommodations but please call for arrangements. Bring your own bedding and linens if possible. Be prepared for cold nights. We give everyone a special invitation to come and be with us to enjoy God's many blessings of love.